YALLFest Interviews: Michelle Hodkin
---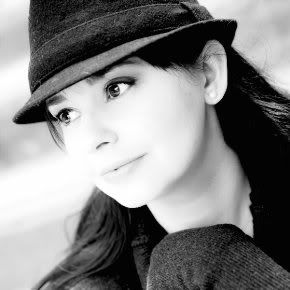 What were you like as a teen?
Hopelessly insecure. Quietly rebellious. 
What were your favorite books as a kid?
As a little kid: The Joss Bird by Sarah Garland. As an elementary school-aged kid, anything with R.L. Stine's name on it. As a middle schooler, anything with Michael Crichton's name on it. As a teen, Lolita by Vladimir Nabokov, Geek Love by Katherine Dunn, and On Gold Mountain by Lisa See. 
If you had one wish what would you wish for?
An infinite amount of wishes.
What musicians have influenced your writing?
For THE UNBECOMING OF MARA DYER, Fiona Apple by a landslide. 
What are you looking forward to about YALLFest?
Reuniting with so many author friends, getting to meet new authors whose books I LOVE, meeting readers who are as obsessed with books as I am, and eating pie.
What is your favorite kind of pie?
Campfire Pie by 3.14 Pies.